CROCHET DAISY FLOWER PATTERN KEYCHAIN TUTORIAL
Crochet keychains are a great way to add a personal touch to your keys or give them a thoughtful and unique gift. You can make them in any color or style you like, and they're relatively easy to make. This article will show you how to craft a crochet keychain using basic stitches.
To get started, you'll need some yarn and a hook. You can use any yarn you like, but we recommend using a worsted weight yarn for this project. Once you have your materials, you're ready to start crocheting!
Let's look at an adorable crochet daisy flower pattern here.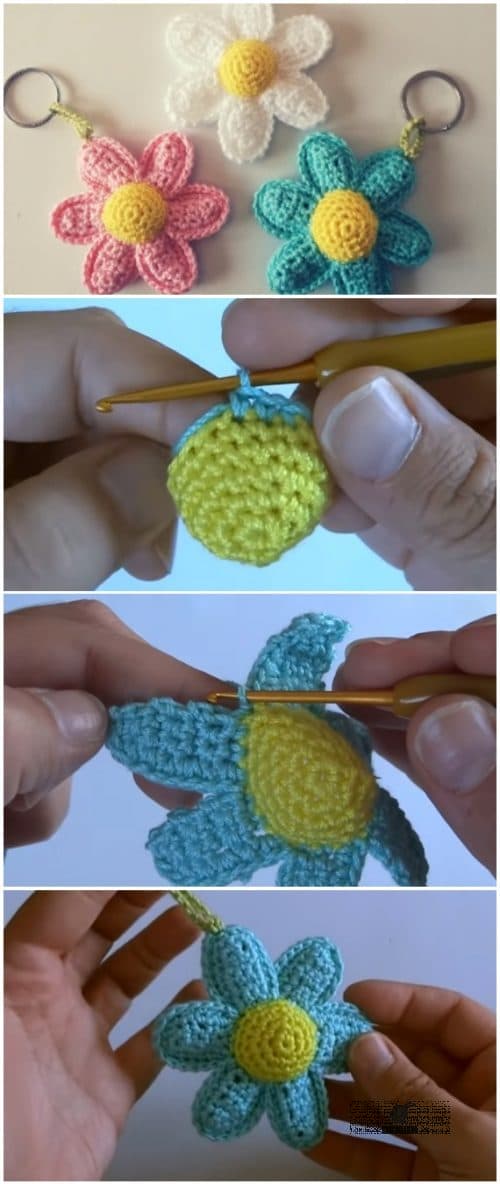 And which you are at this you can always checkout our CROCHET HEART AMIGURUMI KEYCHAINS
CROCHET DAISY FLOWER KEYCHAIN VIDEO
This adorable daisy keychain is the perfect way to add a touch of springtime flair to your keys! The simple Crocheting a Keychain pattern is quick and easy to make and can be customized to suit your own personal style. I love how it looks with the colorful buttons in the center of each flower. You could also use beads or even embroidery floss for the centers. So many possibilities!