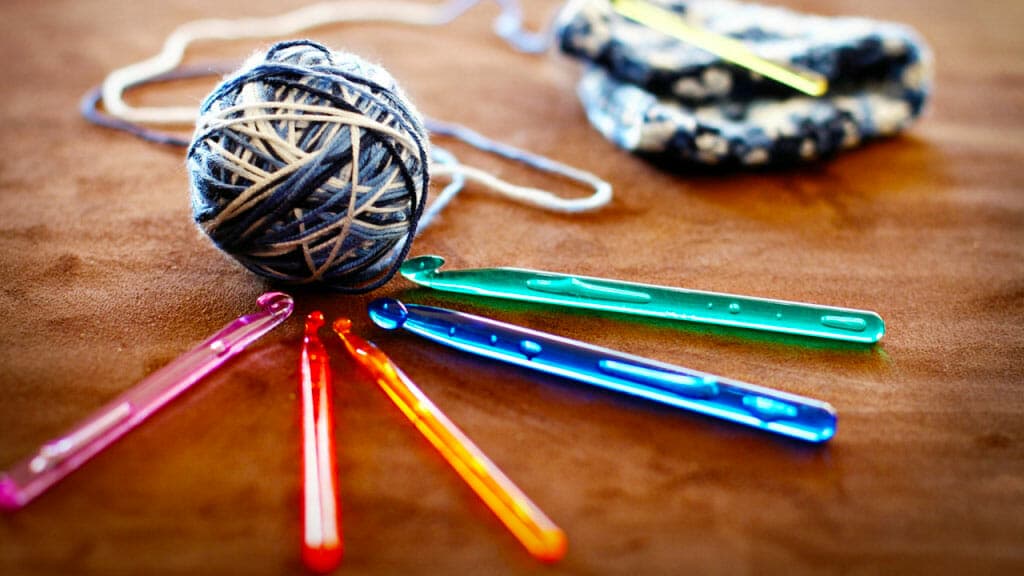 To help you understand the crochet pattern, take each step one section at a time.
1. Read thoroughly through all instructions before working on your project. This will give you an overall picture of what you are about to do, so there are no surprises along the way. Remember that reading and understanding are two different things – reading means reading with understanding!
2. Make sure you have all the materials needed to finish the project as stated in your instructions, including yarn weights, colors, stitches used, etc. If necessary, check whether you need special equipment for specific steps, such as buttons for buttonholes or zips for pocket openings.
3. Assemble your crochet supplies: suitable yarn + matching crochet(s) + tapestry needle + up to 50 stitch markers + reading glasses or magnifying glass.
4. Make sure you understand all abbreviations and terms used in the pattern before reading the instructions. The front page of any crochet magazine always includes a list of abbreviations/acronyms and terms/phrases along with their explanations, so make sure you are familiar with them. The abbreviation glossary included at the end of this article will also assist your understanding.
basic stitches representations are as below:
Basic Stitch Abbreviations
Ch

Chain

Sl st

slip stitch

Sc

single crochet

Hdc

half double crochet

Dc

double crochet

Tr (or trc)

triple (or treble) crochet
Print these out and hang them to keep handy while you work on your favorite crochet pattern!
Terms represent things you are to do, like these:
Inc

increase (Add one or more stitches.)

Dec

decrease (Eliminate one or more stitches.)

Turn

Turn your work so you can work back for the next row.

Join

Join two stitches together; usually done by working a slip stitch in the top of the next stitch.

Rep

repeat (Do it again.)
complete list of International crochet abbreviation and acronyms list can be found here.