If you are in need of a quick, homemade chocolate dessert recipe, then these finger-licking chocolate chunk brownies are for you!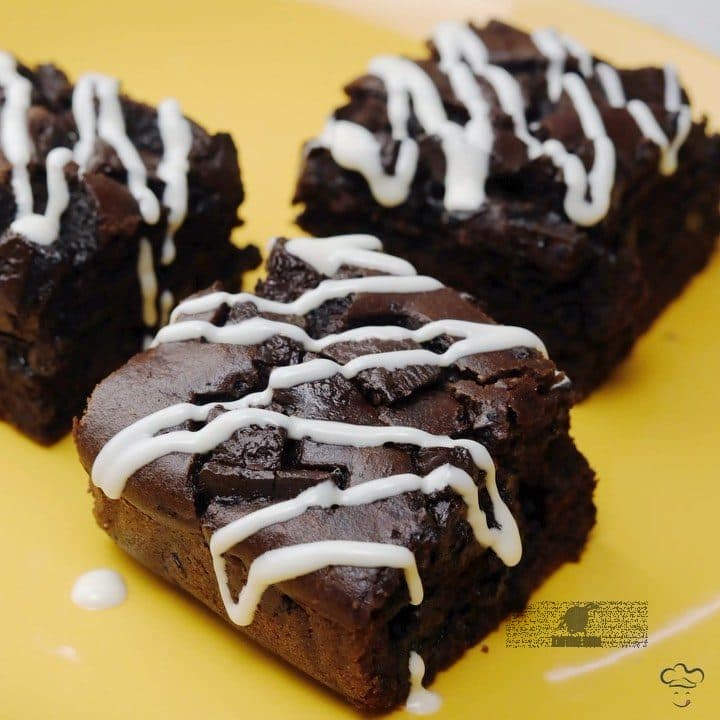 Ingredients:
1 cup Wheat Flour
⅓ cup Powdered Sugar
3 tbsp Cocoa Powder
1 cup Buttermilk
½ tsp Baking Powder
¼ tsp Baking Soda
40 gm Melted Chocolate
50 gm Chocolate Chunks
50 gm Chocolate Chunks
¼ tsp Salt
Method:
Make a mixture of ½ cup of wheat flour, ½ cup powdered sugar, 3 tbsp cocoa powder, ¼ tsp baking soda, ¼ tsp baking powder, ¼ tsp salt, 1 cup of buttermilk & 40 gm melted chocolate.
—
In a tray size bowl place parchment paper and pour the mixture into it. Sprinkle 50 gm chocolate on top. —
Now, bake it at 180 c in preheated oven for 20 minutes.
—
Cut it into pieces and garnish with white chocolate.
—
Serve the lip-smacking chocolate chunk brownie!