The beautiful flavour of caramelized garlic in this simple Indo-Chinese dish is sure to keep you asking for more.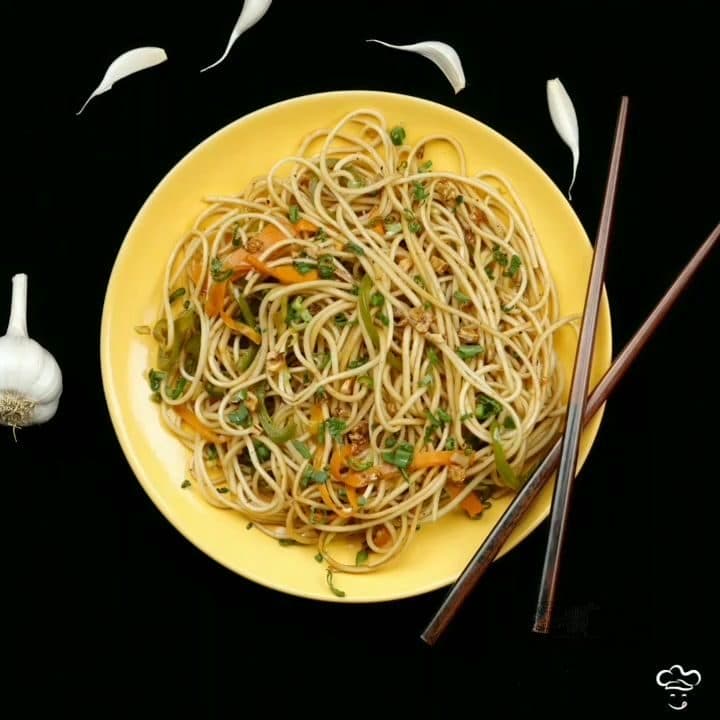 Ingredients:
150g Hakka Noodles
2 tbsp Oil
10-12 Garlic Cloves
1 Star Anise
1 tsp Chilli Flakes
¼ cup Capsicum
¼ cup Carrot
3 tbsp Spring onion
1 tbsp Soya Sauce
1 tbsp Vinegar
1 tsp Black Pepper Powder
1 tsp Salt
¼ cup Spring Onions
6 cups water
Method:
Boil noodles in 6 cups water with salt and oil.
—
Take oil in a wok, add the garlic and brown it. Keep some aside after browning. Add the star anise and chilli flakes.
—
Add the vegetables and saute for a minute. Add the salt, pepper, soya sauce and vinegar.
—
Add the boiled noodles, spring onion greens and toss together.
—
Add the browned garlic and serve with love!