Introduction: What is a herringbone stitch?
A herringbone stitch is a type of embroidery sewing that can be used to create a zigzag or chevron pattern. The term "herringbone" comes from the resemblance to the bones of a herring fish. This stitch is created by sewing back and forth, diagonally, through the same hole in the fabric. This creates an allover texture because one line of stitching crosses over another and alternate lines cross each other at different points. The herringbone stitch embroidery is classified as an embroidery stitchery because it is not usually used for sewing seams, but to embellish fabric with decorative stitches. It's also very versatile, creating both 3D and 2D effects depending on how it's applied.
Check out our Fishbone Tutorial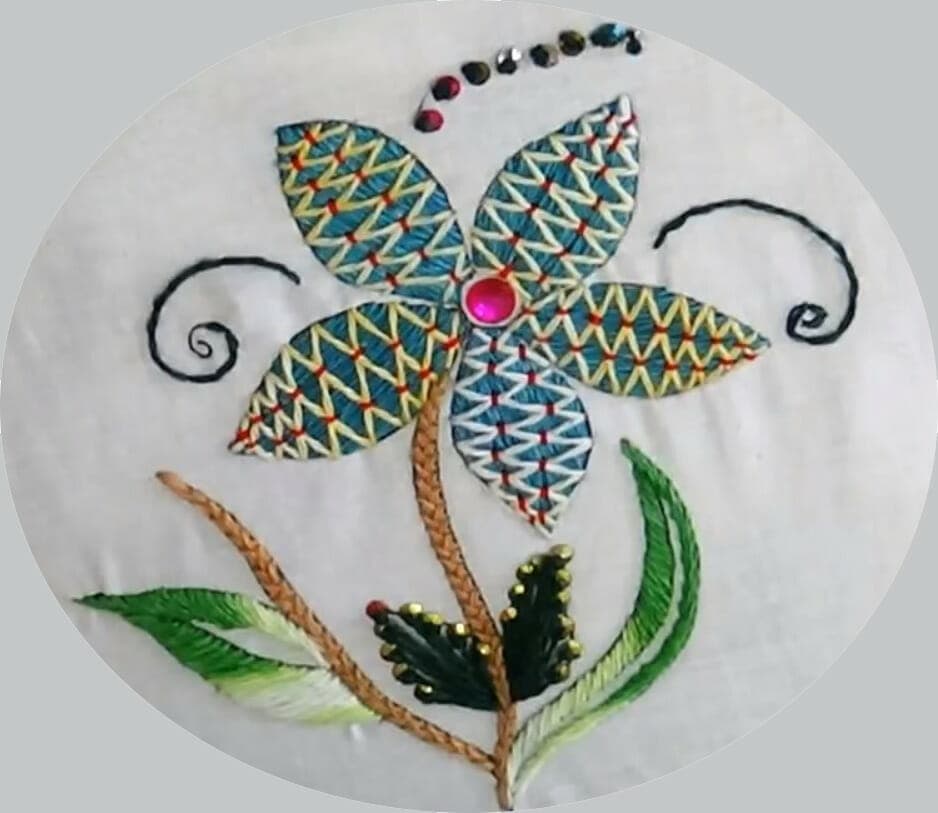 It is a very versatile stitching pattern, which can be used in all sorts of different projects. It is not too hard to learn and the result of the sewing will be beautiful.
Step by Step How to Embroider a Herringbone Stitch Embroidery
It is an embroidery stitchery best known for its distinctive, wavy appearance. It is a half cross-stitched that forms a zigzag pattern. One variation of this stitch starts with two stitches running parallel to each other, then making two more stitches perpendicular to the first set of stitches before returning to the first set of stitches and repeating this process until one reaches the desired length of stitching.
The tutorial below will teach you how to embroider a this stitching pattern.
Finishing Touches for your work of Art
A freshly acquired skill can as easily be forgotten as its learnt. Let's look into another masterpiece of an art below to master this stitch.
The Benefits of Embroidering a Herringbone Stitch
Herringbone needlework and traditional embroidery technique with a wide range of benefits. If you're interested in learning more about the herringbone stitch, read on for a list of some benefits.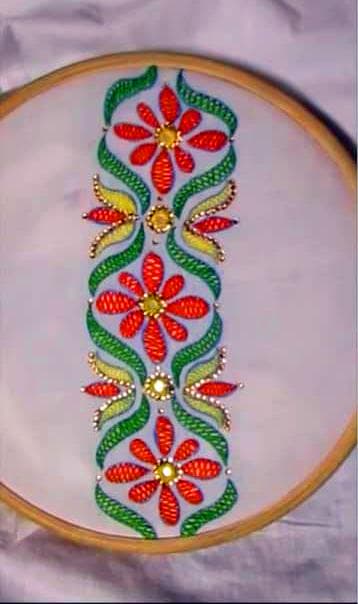 Some benefits of the herringbone are that it's simple to learn and can be used to create all sorts of designs from small flowers to large-scale patterned pieces.
1) The herringbone stitch is easy to create and work with.
2) Any kind of thread or fabric can be used to embroider the herringbone stitch.
3) The beauty of this stitching lies in its versatility – it can be used for garments, accessories, and decoration.