A Spider Top Crochet Pattern is a type of crochet top that has a loose-fitting design. You can also call it a 'slouchy' crochet garment. Some of the benefits that you can get from this slouchy crochet top are
1. Comfort
2. Style
3. Versatility.
In addition to this, it is one of the most effortless tops to make and requires little or no sewing skills, which makes it perfect for beginners and those who like quick and simple projects.
How to make Spider Top Crochet Pattern 🙂
A fashionable addition to your wardrobe is a raglan top made of yarn with a gradient effect and an interesting combination of openwork patterns.
Size: S
You will need: Flowers moonlight yarn (43% polyacrylic, 53% cotton, 4% metallic, 1000 m / 250 g] -185 g sectionally dyed, hook number 2.25, markers.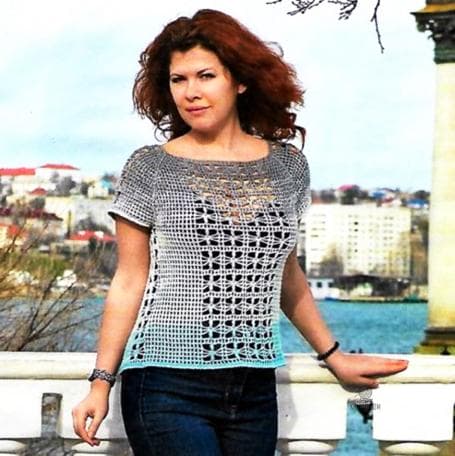 Description of Spider Top Crochet Pattern:
Coquette: dial 184 air. p., close in a ring and divide as follows: 31 air each. p. – on the sleeves, 59 air each. p. – on the front and back, 4 air. etc. – for ragged lines, attach markers to them. Tie a yoke in a 21 row high pattern. With the help of 11 air. n. connect the front and back, forming an armhole. On these 11 stitches, tie one rapport of the spider pattern on the side of the product. Next, knit the main part of the top for another 30 rows.
Tie the edge of the main fabric and sleeves in two rows of st. b / n and one row of "crustacean step".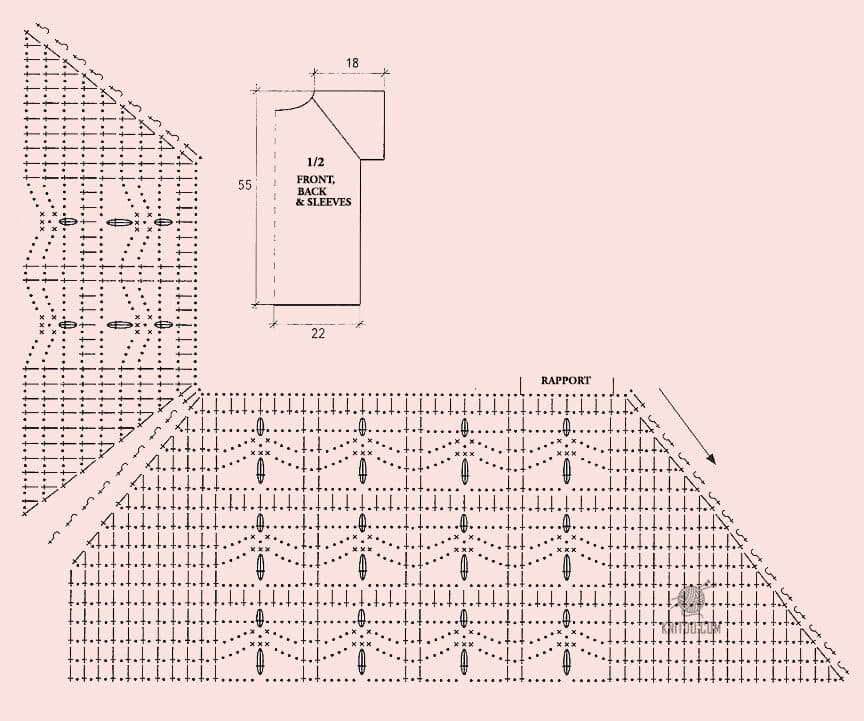 This pattern is a lovely and easy one: the spider top. It's great for beginners, and it's also perfect as a last-minute project! This spider top free crochet pattern is an easy project that you can whip up in no time. This free crochet pattern is perfect for beginners, and it's also a great last-minute project to keep on hand.