Introduction:
 Yarn Basics, What do Beginners need to Know?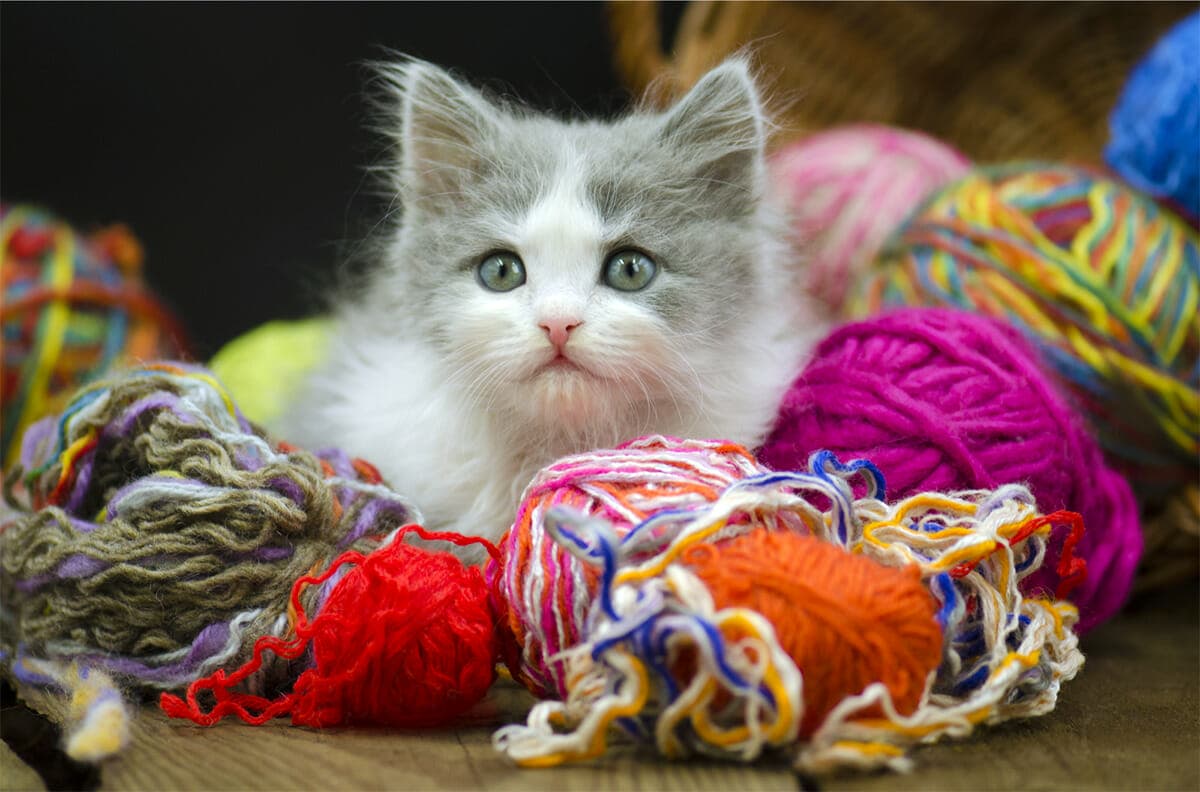 Knitting Yarn selection is the single most crucial tool for all knitters and can be found in many different yarn weights, textures, and colors. It is the string that makes the final connection between needles and stitches. There are many different types of yarns; some are more suited for beginners than others, depending on what they want to knit and make sure the results are as they want.
But there are so many yarn choices and weight yarn; how do you know which one is right for you?
This article will give you some information on what to look for in yarns so that you can find the best type of Yarn for your first knitting project or gift!
Choosing the Right Knitting Yarn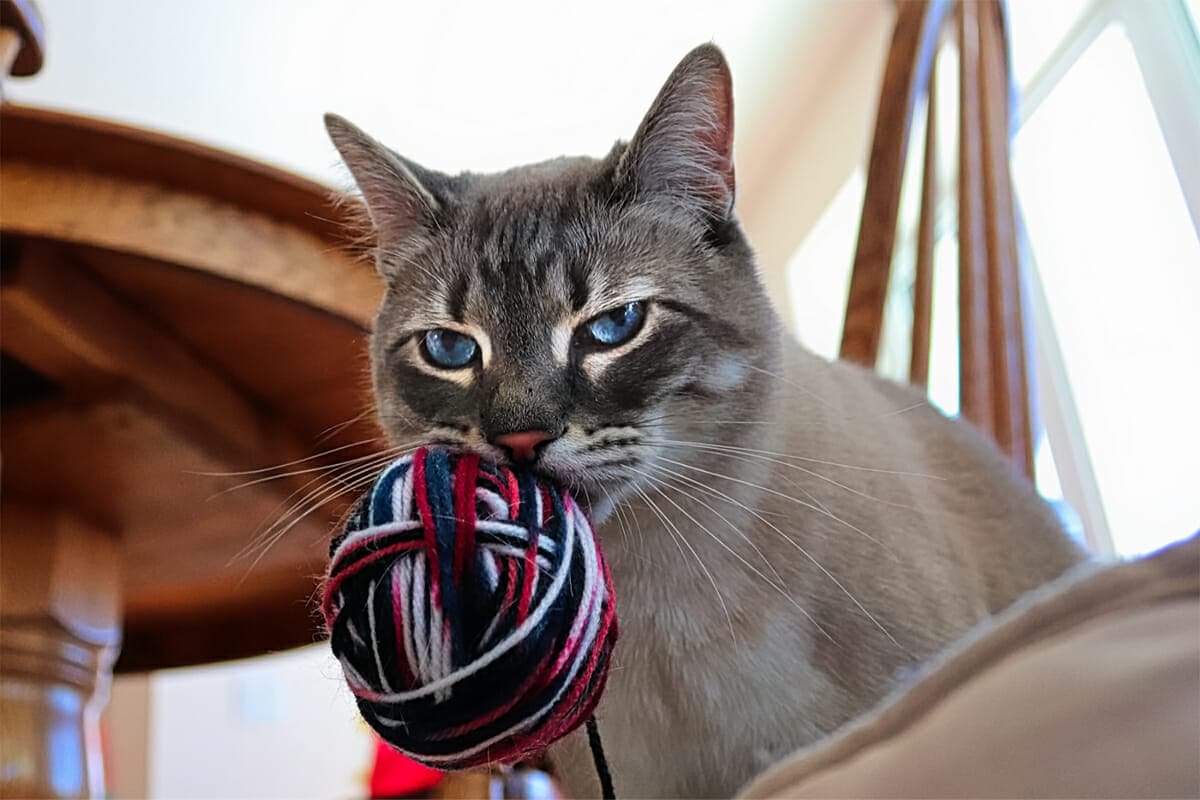 Today's shops have a wide variety of sorts of Yarn, and the shelves are full of a variety of skeins and skeins. Therefore, beginner knitters should select models from magazines and follow the advice and recommendations for knitting yarn selection to ensure that this product will be liked and will last a long time. In addition, it is necessary to know the properties and qualities of the fibers.
If you want to knit a warm thing, choose wool (angora, mohair, cashmere, alpaca, merino), it retains heat well, is soft and elastic. But, unfortunately, it has several drawbacks – this is the formation of pellets, the product is wiped when worn, becomes bald, and can change its original shape after washing. To reduce the above disadvantages, it is better to have Yarn Selection from merino wool with a partial addition of synthetic fibers adds weight yarn(acrylic, nylon, lycra, viscose, polyester, lurex, microfiber).
A yarn with a uniform and well-twisted thread is suitable for embossed knitting patterns, and a slightly twisted fluffy thread is better for less pronounced patterns.
Woolen products should be washed carefully, only by hand, using a special powder for wool. Do not over-soak; wash thoroughly, squeeze, dry only by carefully spreading it out on a flat surface.
When buying wool yarn, pay attention to a specific number on the label, for example, 10/2, 32/2, 50/2. The first number indicates the thickness of the thread – the larger the number, the thinner the thread. The second digit means the number of additions. So, the number 2 means that the thread is twisted from two threads.
Yarn classification table by thickness and selection of knitting needles and crochet numbers: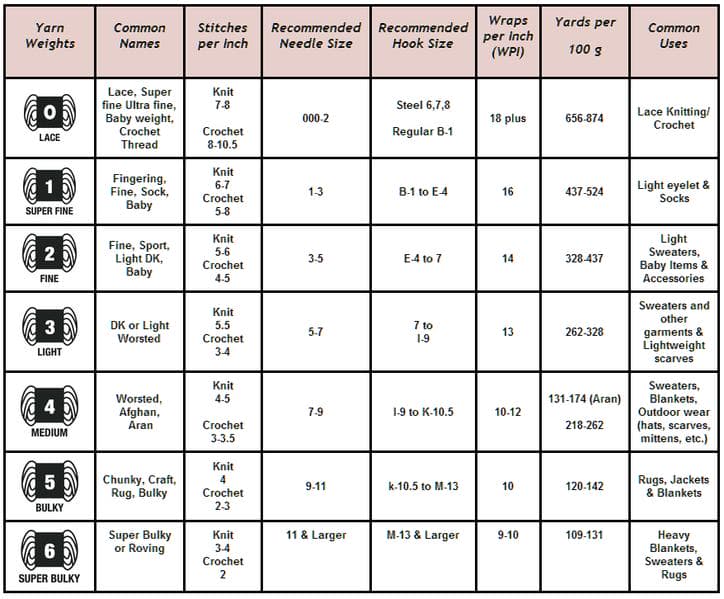 If you are choosing a model for a warmer time, for example, a lighter summer blouse, then it is better to use cotton, viscose, or flax yarn.
Cotton yarn, in its composition, is heavy, dense, and not elastic. Cotton dyes well and almost does not fade. With a special treatment with alkali, the shine of the cotton thread is achieved. A typical example of such processing is "iris" yarn. In terms of strength, cotton yarn is inferior to linen or silk but superior to woolen. Cotton shrinks strongly and dries for a long time. The warming effect of cotton is relatively low but higher than that of flax.
Therefore, cotton products can only be worn at not very hot and medium temperatures. Since the cotton yarn is not elastic, it has its own requirements for knitted products. From such Yarn, elastic bands and textured patterns are poorly obtained. Cotton products are valuable because they are comfortable and pleasant to wear, wash well (you can pre-soak), "breathe" – they let air through and readily absorb moisture.
Linen is the strongest Yarn. Linen products absorb moisture more quickly and dry more easily than cotton or wool knits. Linen does not shrink at high temperatures and does not shrink. In scorching weather, linen is preferable to cotton. Linen is difficult to dye or bleach. Therefore, the most common Yarn is from flax, natural, gray-beige colors.
How to Choose a Pattern That Suits Your Skill Level and Yarn Selection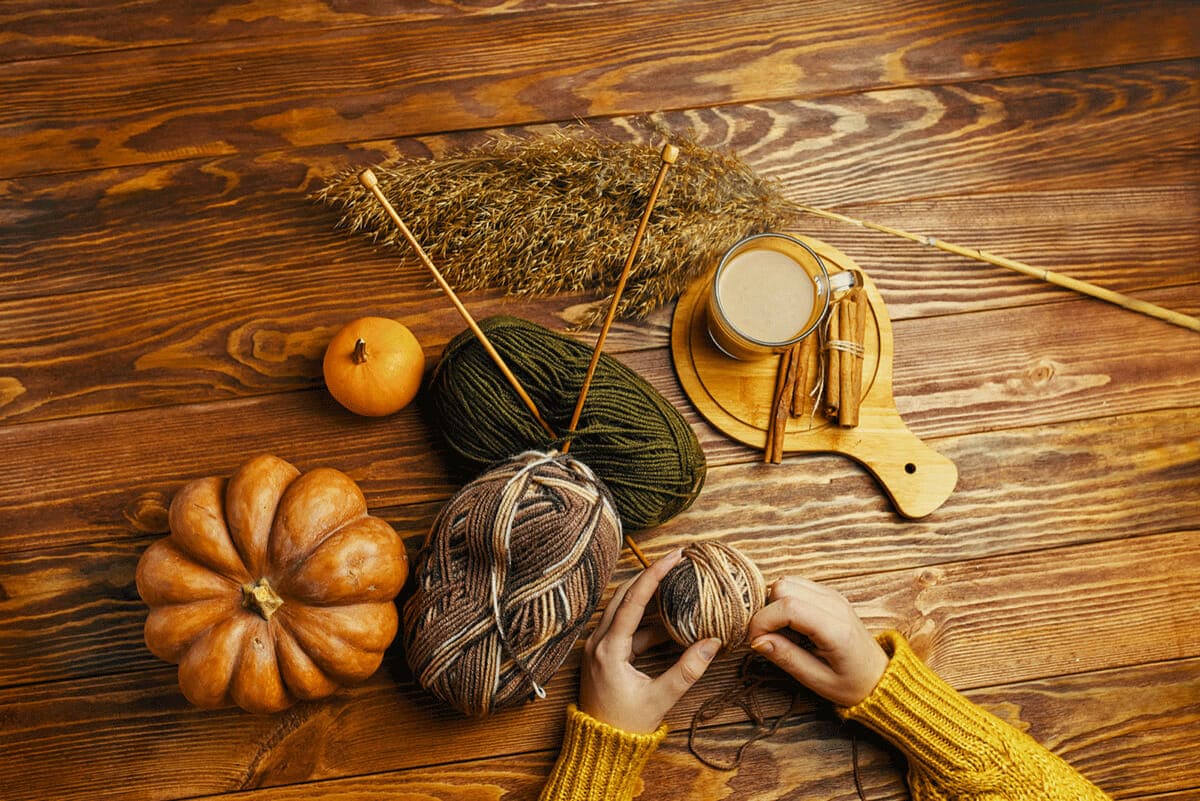 Once you've decided on what you want to knit, the next step is to select a knitting pattern. A knitting pattern is a set of instructions for making an item of clothing or other textile art. The instructions include information about sizing, materials, and basic techniques.
When choosing a knitting pattern, the most important considerations are the skill level and type of Yarn that it will require. Take into account your skill level when choosing an easy beginner pattern or easy knitting pattern for beginners. If you're looking for free beginner patterns, there are many free patterns available on this site. You can also check out Free Knitting Hat Patterns.
Conclusion: Considering your Skill Level as a Knitter is Important When Making a Choice on Which Type of Yarn to Buy