Strawberry Milkshake with white chocolate ganache, perfect for two!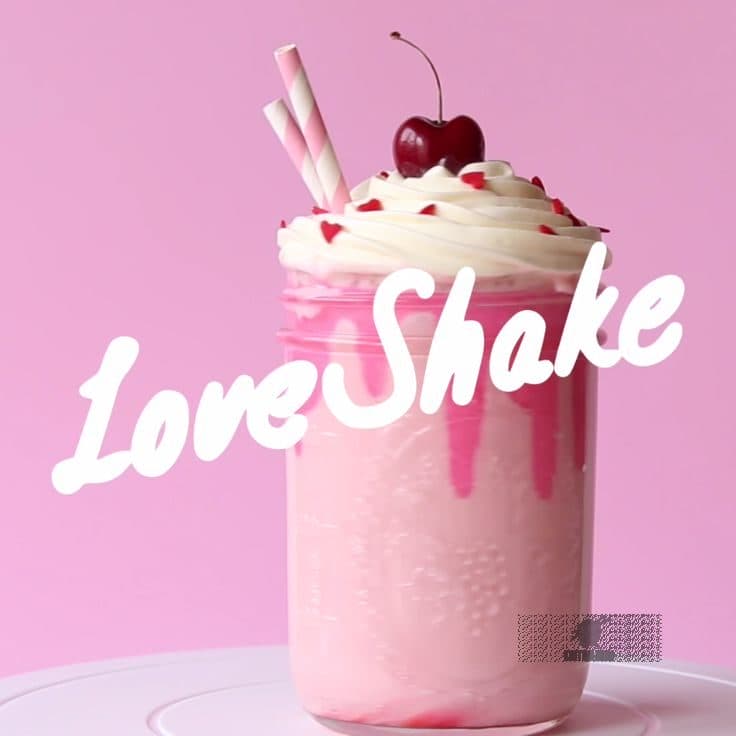 INGREDIENTS
500 milliliters cups milk

100 milliliters thickened cream

200 grams white choc

4 scoops Vanilla Ice cream

1 drop pink food gel (for milk)

2 drops pink food dye (for ganache)

300 milliliters thickened cream (for whipping)

2 cherries

1/4 teaspoon strawberry essence

Love heart sprinkles

300 grams fresh strawberries (washed with the tops cut off)
INSTRUCTIONS
To make pink ganache add cream and chocolate to a microwave safe bowl and microwave for 20 seconds at a time until smooth. Take care not to burn it as it's only a small amount. Add pink food dye and mix in until the ganache is evenly coloured with no white streaks. Add to a squeeze bottle or zip lock bag and set aside.
Add your cream and vanilla extract (optional) to a metal mixing bowl and whip until you reach stiff peaks. Cover and store in the fridge immediately
Add milk, ice cream, pink food dye, strawberries and strawberry essence to a blender and blend on high until everything is well combined.
Squeeze some drips of pink ganache around the inside of your serving glass. Add the strawberry milk shake into the glass.
Add your whipped cream into a piping bag fitted with a 1M tip and pipe a generous amount on top of your milkshake for you sprinkle with love hearts and add a cherry on top.
Serve immediately.
Tip: If you want to make your milkshake extra chill on a hot day add a couple ice cubes in with your milk ingredients.